About Us
Founded and designed by Nancy Rose, our high-performance lifestyle collection will withstand your toughest workout, your fiercest dance moves and your crosstown commute.
Inspired by the music, culture and street style of NYC, these rebellious designs will fuel your passions without sacrificing fashion for function.
Created for daring women who HIIT hard and party harder, our pieces will transform your everyday ordinary into one-of-a-kind originals.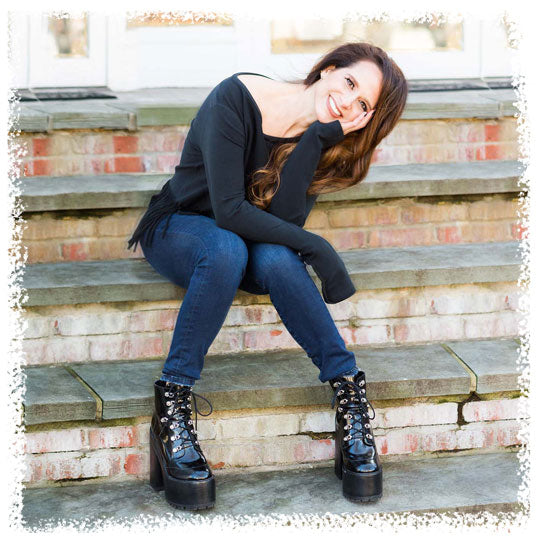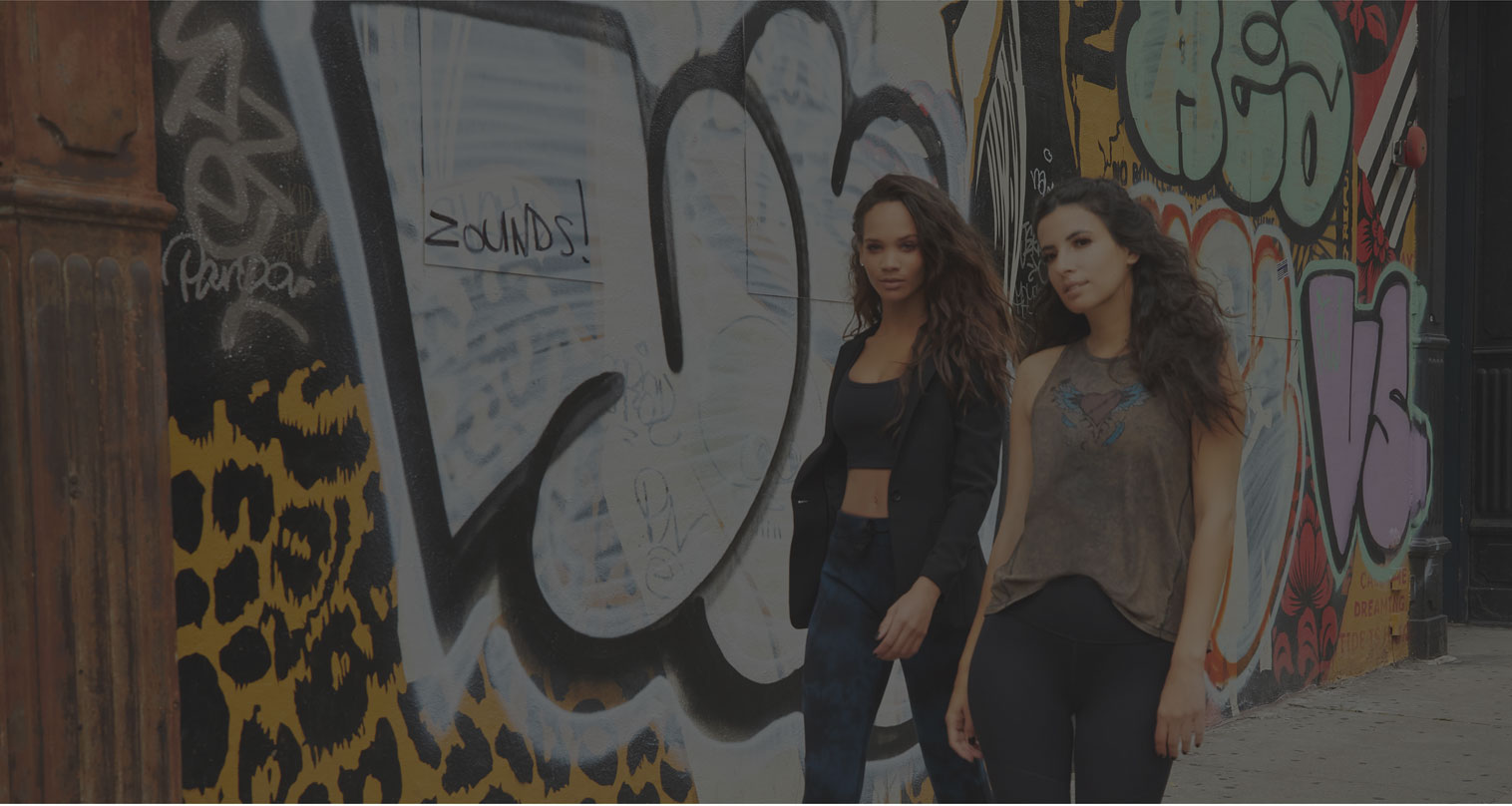 We Believe...
You are already everything a woman should be.
There's nothing we can teach you about being a strong, powerful woman.
You are already driven by an unquenchable passion from within.
You already embrace your ferocity.
You are independent, motivated, tenacious.
You push limits, test boundaries and achieve the impossible.
You protect the vulnerable, champion the underdog and mentor the one that has potential for greatness.

Nancy Rose strives to deliver a brand that not only makes women look good but makes them feel great.

Designed in New York City, Nancy Rose Performance, is manufactured following ethical, sustainable, best practices. When you shop Nancy Rose, you can do it with a clean conscience. You can feel good knowing we:
Use Recycled water to dye our fabrics
Remove and properly dispose of harmful toxins to keep the groundwater around our facilities clean.
Implement Zero-Waste production processes. We won't be part of the problem, filling up landfills and polluting waterways.
Care about our employees. Nancy Rose Performance ensures fair wages, access to health care and opportunities for education and advancement for every employee. The only sweatshop our clothes enter is your gym.
Rise up and lift others with us. At Nancy Rose Performance we support organizations and individuals who are fighting for a better world like, Connected Warrior and World Without Exploitation.
The Three Bars
In every Nancy Rose garment we've stitched three bars.
One for the woman you are, one for the woman you will become and one for the women you will affect along the way.
The Bars also represent our commitment to leaving our mark on the world and helping others do the same.
We have always been a champion for your wellness, but are more deeply committed than ever to your mental well-being, healing and post traumatic growth.
About Nancy
Nancy Rose, alternated between dreams of achieving elite Olympic gold in gymnastics and sketching her way to fashion fame. But when an injury derailed her Olympic dreams, she turned to her other lifelong passion of fashion design. And yet, it was her gymnastic background that eventually led her to create activewear that blurs the lines between feminine fashion and athletic function with a bit of edge.
As part of the design process, she spends a lot of time on the little details, finding a way to make each piece unique. Nancy blends techniques she used constructing high-end garments and translated them into activewear.
Nancy's time in the gym played a big part in the process, because she not only wanted to create something aesthetically pleasing, but it had to be functional. Everything created was wear-tested, and if it could not perform to our high standards, no matter how much she loved the look, it would not make the cut.
When Nancy's not guzzling skim lattes, hauling hockey bags around town for her three boys, or exploring NYC for inspiration to her next collection, you can find her at a Phish show or re-cutting garments to give them that rock and roll remix look she loves.
Because We Give a Sh!t
It isn't enough for us to stitch those Three Bars into our garments. Sure they meant a lot to us and everything we do to create sustainable fashion is important, but at Nancy Rose Performance grows, our desire is to really make a difference.
Beginning in 2020, in the height of a Global Pandemic, Nancy Rose committed to donating $10 of every T-Shirt sold from our new Mens line, THORN, to raise awareness and funds to support Connected Warriors.
In 2019, as part of our exploration of organizations that were doing a lot for mental health and post traumatic growth, Nancy Rose donated garments at an estimated retail value of over $100K to Connected Warriors to enable them to further support Veterans in their journey to heal.
As partners, Nancy Rose has donated hundreds of garments to The Covenant House to help young women feel strong, confident, and ready for anything.
If you are part of a cause that Gives a Sh!t , email us and tell us more about it, maybe we can help.
I LOVE my purchases from Nancy Rose!

The quality is ALWAYS amazing and I've purchased a LOT of workout wear over the years!

— Shelly B.

I'm completely OBSESSED with these pants!

I love the pocket and they fit amazing! I own 2 pairs And ordering another because they are the best fit!!!

— Kelley Y.

LOVE the sweatshirt with the stars on the back!

Soft, comfortable, edgy! Love Nancy Rose performance wear!! Great quality!

— Lisa B.
Become a Wholesaler
Are you interested in representing a brand that stands for something, and stands up to the wash? Do you have a customer base who enjoys well-made, original, and edgy styles, without sacrificing ethics?
Over the last 10 Years, Nancy Rose has helped hundreds of retailers and thousands of happy customers. Drop us a line and we will send you more information about our program to see if it's a fit!

Contact Us ➞

Shop Wholesale on Faire